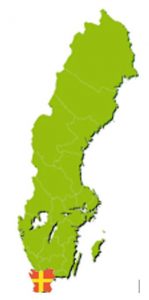 Skåne Ancestry Week is a summer event that offers activities aimed at all levels of expertise from the experienced researchers to beginners. The summer months are often when people plan to visit places of family origin and history but often find that the research societies are closed during this time.
Through this week we can offer those interested and researchers detailed and interesting regional expertise and knowledge about people, places and archives as well as additional helpful resources with the help of the various associations and local communities
This week will offer both free scheduled activities as well as tips and guided tours at numerous locations throughout Skåne. You will have the freedom to organize your own week based on your specific interests with lots of opportunities to visit multiple areas related to your ancestry and interests.